2021 Jamboree Exhibit Hall - Samples

Our Virtual Exhibit Hall
Your Show Special, Prize Drawing, website, blog, social media, video and on-demand book publishing links right from this page. Click your company name and see your details at your "booth".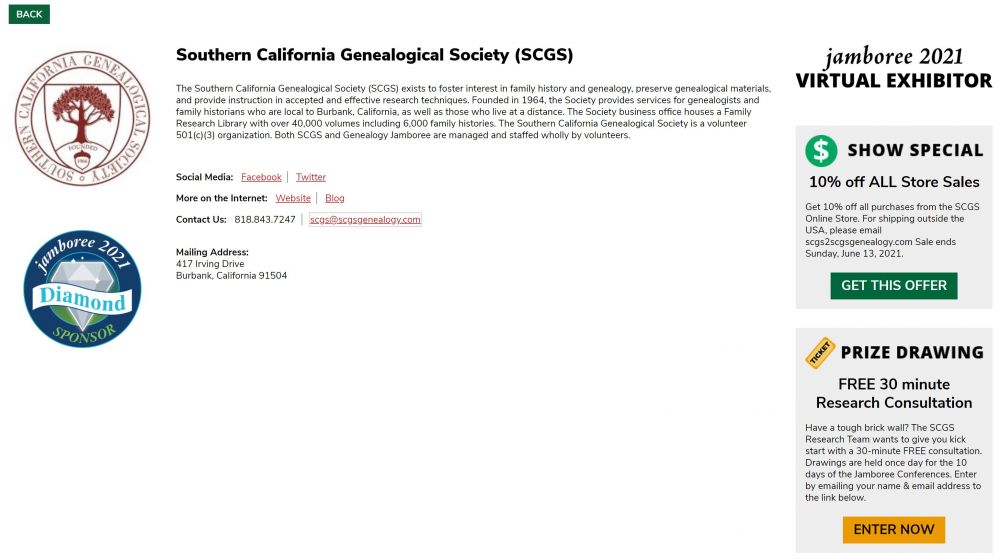 Your Virtual "Booth"
Same great links, now in a different format, plus GET THIS OFFER to link to your sales page (or pdf order form). ENTER NOW links to an email of your choice to enter your Prize Drawing.