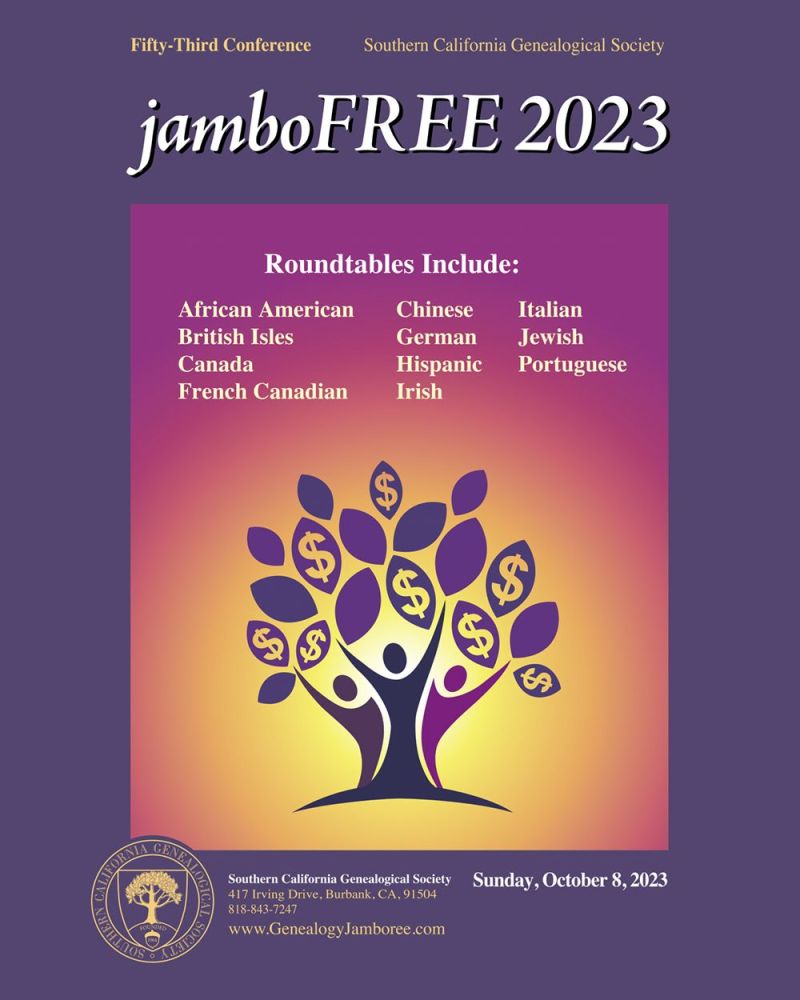 Sunday, October 8, 2023 – A Virtual, Free Event
Registration Opens August 23, 2023
The Southern California Genealogical Society is committed to providing genealogical education for all. Traditionally, during our conferences, we offer educational opportunities that are free and open to the public.








We are offering 10 roundtables during JamboFree. Each time slot has two rooms. You can switch from one room to another. Here's the line-up:
10:00 am – 11:00 am

#1 British Isles

#2 Portuguese

11:15 am – 12:15 pm

#1 French-Canadian & Canada

#2 Italian
1:00 pm – 2:00 pm

#1 Irish

#2 Hispanic

2:15 pm – 3:15 pm

#1 African American

#2 Jewish
3:30 pm – 4:30 pm

#1 German

#2 Chinese

To access the JamboFree programs you will need to Register for FREE..

No SCGS account yet? Open one with your name, email, city and state.

There is a maximum of 100 attendees per session, so please try and log in early to "save your seat".

All events are LIVE and will not be recorded.
Explore the Schedule and Register