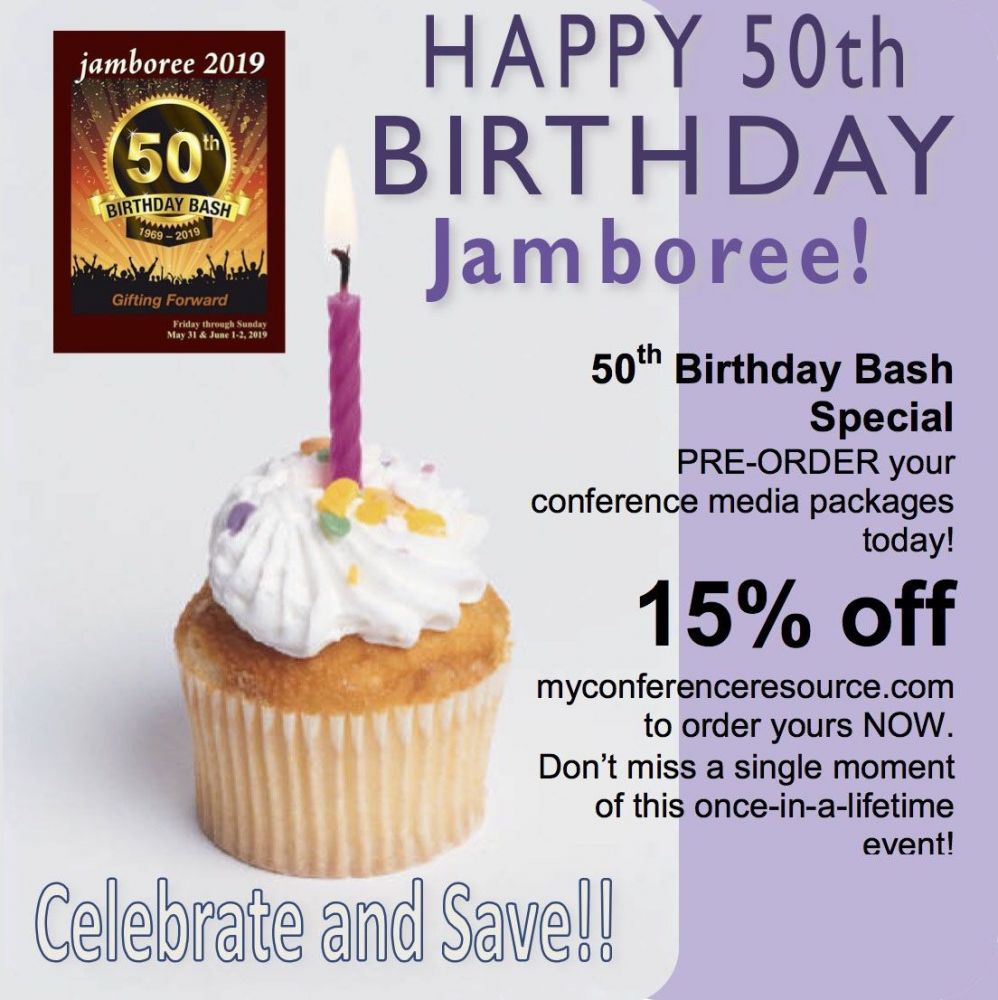 Dear SCGS Friends:
Celebrate a great 50 years of Jamboree by giving yourself the gift of saving money. If you Pre-order any of our 2019 SCGS packages now, you'll save 15% off the price offered at the conference. You know there will be so many great sessions that you can't possibly make them all!
Pre-order a package now at the link below, and enjoy the conference worry free!
http://www.myconferenceresource.com/products/3048-0011-scgs-genetic-genealogy-jamboree-conference-2019.aspx
As always, if you have any questions about the pre-order process, call me directly at 918-706-7256. See you at the end of May!
Best,
Robert Bailey
Conference Resource