Live Streaming Registration is Now OPEN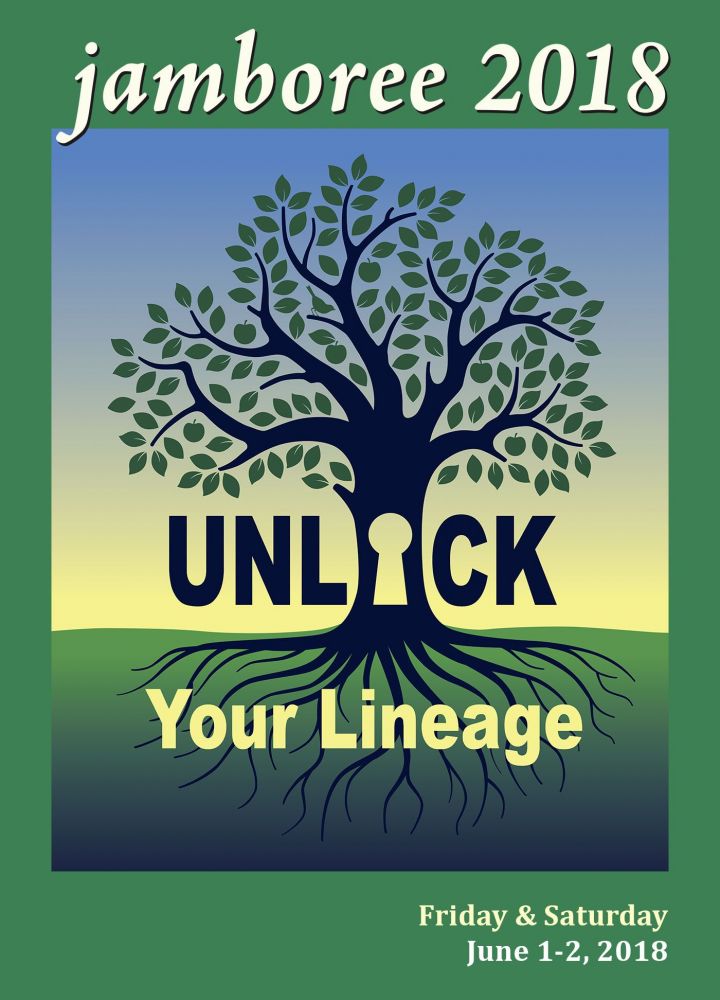 Subscribers have access to all 12 live streamed presentations!
$10 Members* - The BEST value!
$55 Non-Members*
Includes syllabus materials for all the classes.
Can't watch it Live? Watch at your convenience through July 31, 2018.
Why not become an SCGS member? Individual membership is $40. Get a $5 savings off the non-member subscription.
Become a member
Members, log in to your SCGS account for your discount.

Non-Members, Click here

Access to Live Streaming sessions is provided for use by individuals only.
Sharing content with others is not permitted and conflicts with copyright provisions held by presenters and the SCGS.
Payment is made by credit card or debit card via PayPal on the Subscription and Viewing Portal.
SCHEDULE - Genealogy Jamboree Conference Streamed Sessions
Friday, June 1, 2018
8:30 - 9:30 FR008 The Draper Manuscripts: Clues for the Ride West | David McDonald, DMin, CG®
10:00 – 11:00 FR016 FamilySearch: The Other 70% | Jill Morelli, CG®
11:30 – 12:30 FR024 Allied with the Allies: WWI Canadian, European and Red Cross Records | Debra M. Dudek, MSc
2:00 – 3:00 FR032 The French and Indian Wars | Craig R Scott, CG®, FUGA
3:30 – 4:30 FR040 How Alice the Genealogist Avoids the Rabbit Hole | Lisa Louise Cooke
5:00 – 6:00 FR047 Documenting Women in the Civil War | Angela Walton-Raji, BA, MEd
Saturday, June 2, 2018
8:30 - 9:30 SA010 Finding Substitutes for Vital Records | Peggy Clemens Lauritzen, AG®
10:00 – 11:00 SA020 How to Get More from Your DNA with GEDMatch.com | Shannon S. Christmas, MCP
11:30 – 12:30 SA030 Ins and Outs of Indexes: Keys to Unlocking County and State Records | Mary Kircher Roddy
2:00 – 3:00 SA040 Using Homestead Records to Tell Your Ancestor's Story | Michelle Roos Goodrum
3:30 – 4:30 SA050 Ellis Island History and Experiences | Katie Gertz
5:00 – 6:00
SA060 Full Circle: Tracing Descendants of a Slaveholding Ancestor | Nicka Sewell-Smith
Important Notes:
You do not need to be a member of SCGS to subscribe to Live Streaming.
The Jamboree Live Streaming series is separate from the Genetic Genealogy Live Stream series and requires a separate subscription and separate fee.
The streaming video sessions will not be shown on the SCGS website.
Questions? Email registration@webcastandbeyond.com

*What happened to free Live Streaming at Jamboree?
Ancestry.com has generously underwritten the Jamboree Live Streaming program for several years and is doing so again this year. The SCGS is very appreciative of Ancestry's support of our conferences. Unfortunately, ever increasing costs have caught up to us and prevent us from offering this event at no charge. The Jamboree Committee has kept fees as low as possible. For members, the fee is $10 for 12 classes. That's just 83 cents per class! For non-members, the fee is $55 for the 12 classes or just $4.58 per class. Compared to other conferences, SCGS Live Stream offerings remain a bargain!